Newport Beach, CA
The Newport Beach location of Full Micropigmentation is lead by our Founder, Joe Barghi, along with Co-Founder/SMP Master Artist, Marvin Furrow, as well as Master Artist, Tyler Bennet. Bringing scalp micropigmentation to Orange County, CA has been a goal since inception. We are very happy to expand our services to all of OC, Irvine, Los Angeles, San Diego, Anaheim, Laguna Beach and all of Southern California!
Scalp Micropigmentation
Scalp Micropigmentation aka "SMP" (aka hair tattoo or scalp tattoo) is currently the ultimate, non-surgical solution for hair loss! We provide an instant, permanent, and life-changing treatment where thousands of organic pigments are precisely applied to the scalp to replicate the natural appearance of real hair follicles. Whether you want to fill in a scar, a thinning area of your hair, or completely shave your head, SMP will help enhance your look tremendously. You will instantly look 10 years younger!
Scalp Micropigmentation is a modern hair loss treatment. We help people that are experiencing a level of hair loss that they want to change. Many of our clients have spent tens of thousands of dollars, using treatments and methods that have left them unsatisfied. We know the feeling because the founders of FULL Micropigmentation experienced this first hand.
Hair loss is deeply affecting many men and women and we are dedicated to improving the lives of each and every one of our clients. We do this by delivering the ultimate Scalp Micropigmentation experience. We are regarded as one of the leading Micropigmentation companies in the world with many years of experience, that has helped us in developing our own custom equipment, process, and procedure.
Marvin Furrow
Co-Founder, Master SMP Artist
Marvin Furrow has had an adventurous life from being a military brat: his father was a Chief Master Sergeant in the Air Force which lead him to many interesting places around the world, internationally, as well as domestically. Adaptation was instilled in him at a very young age as he had to learn how to integrate with many cultures and people from numerous regions. After settling in Las Vegas and establishing his roots there, a very unique opportunity was presented to Marvin, and an answer to a problem which he had the solution for. This path has led Marvin to become the Co-founder of FULL Micropigmentation, a company which he has dedicated his life to helping others find confidence.
Tyler Bennet
Master SMP Artist
Tyler is a former client that had significant hair loss. He came to FULL wanting to overcome his hair loss and ended up later becoming one of our finest artists! After solving his own hair loss, he decided to dive in head first and learn the art of SMP from the FULL Micro team, so he joined their training program and became an apprentice under Marvin Furrow.
During his apprenticeship, he performed so well that FULL offered him a position as a Master SMP Artist and Marketing director. Tyler saw this as the opportunity he's been waiting for, to help make a positive impact on the world, changing people's lives for the better. He aligned with FULL Micro and their mission to help others regain their self-confidence.
Enjoy A More Confident Life!
We help men and women overcome the problems associated with hair loss. With our expertise we can help you regain your confidence through the precise use of scalp micropigmentation!
You Don't Have to Live With Hair Loss
Hair loss happens to men and women, but you don't have to accept it. We will camouflage your thinning hair and give you the appearance of a FULL head with scalp pigmentation!
Micropigmentation is Fast and Non-Invasive
A hair transplant is a type of surgery and comes with complications, has limited effect and takes time to execute. Hair pigmentation has none of the risks associated with surgery and can be accomplished very quickly.
You Have Nothing To Lose, Except More Hair
Contact us today and make an appointment for a no obligation, free consultation. We don't pressure anyone, we just share our great solution and let the work speak for itself. Let's find out if it is right for you!
Take Advantage of Our Free Consultation
Call 949-200-7129 or email us...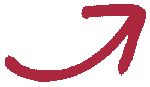 Newport Beach, Orange County Location