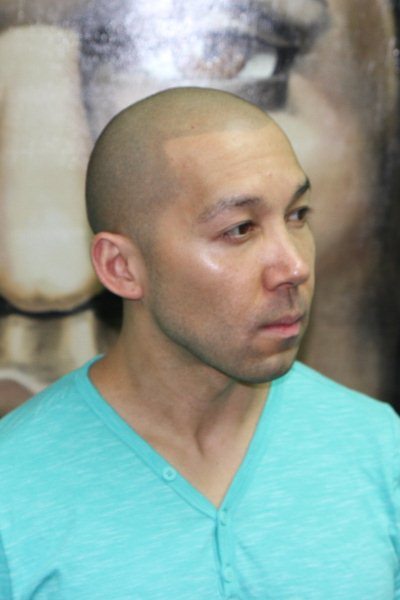 The Best Hair Loss Treatment Available!
If you're like the millions of other Americans suffering from hair loss, you have probably scoured the internet looking for the right hair loss treatment for you. Or maybe you have tried some of the popular options for hair loss treatment and have been less than satisfied. But have you heard about the latest, most advanced, and most effective treatment for hair loss?
Scalp Micropigmentation or "SMP" is currently the ultimate, non-surgical solution for hair loss! At FULL, we provide a modern, permanent, instant, & life-changing SMP treatment where pigments are precisely applied to the scalp to replicate the natural appearance of real hair follicles. While there is no real hair loss cure, scalp micropigmentation is a fantastic option to hide a balding head. A virtually pain free, easy treatment option for both men and women, scalp micropigmentation will give you the natural look you crave, without the need for invasive surgery. Our team of experts are among the leading professionals in this innovative hair loss treatment. We're here to help you overcome your hair loss and regain your confidence!
Hair Transplant Alternative
Our professionals work with you to customize the look you want. We spend time with every client during a consultation to examine their unique situation and level of hair loss. We discuss our hairline, shading, filling, and edging techniques/options, to ensure you get the exact look you desire. We then use your existing hair to perfectly color match our pigments and apply thousands of precise pigments to create the illusion of fullness. With just 2-3 sessions needed, scalp micropigmentation is a permanent, easy, and effective hair loss solution to combat unsightly baldness or thinning hair.
Treating Hair Loss
We proudly specialize in the best, number one hair loss treatment and are among the premium providers in the business. Take back your confidence and stop covering up your beautiful hair. With scalp micropigmentation, you'll enjoy the perception of a natural hairline, just like you used to have. No matter your age, gender, or race, we are confident that our SMP hair loss treatment will leave you 100% satisfied. Don't spend another moment worrying about how your hair looks, or feeling embarrassed by your hair loss.
Treating hair loss is what we do. Please Contact Us today to setup your free consultation!
Let Us Help You Overcome Hair Loss
Contact Us For a
FREE

Consultation!

"*" indicates required fields